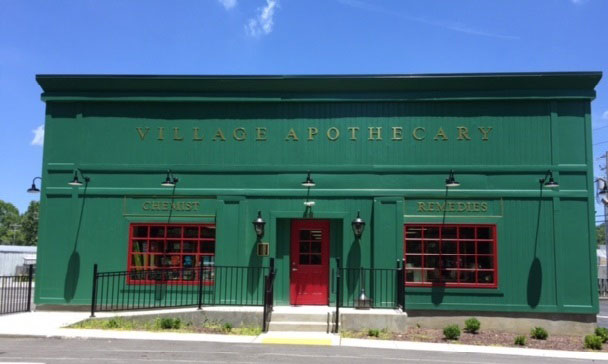 Jordan Drug, Inc. was founded in 1975 by Luther and Rosemary Smith both 1970 graduates of the University of Kentucky College of Pharmacy in Lexington, Kentucky. Luther and Rosemary moved to Louisville, Kentucky after graduation where they worked for Walgreens and Super-X respectively. In January of 1975, they moved back to Luther's hometown of Beattyville, Kentucky and opened their first independent pharmacy.
Luther and Rosemary founded Three Forks Limited Partnership, an institutional pharmacy in 1977. The Smiths were the first closed-door pharmacy in eastern Kentucky to use unit-dose packaging. At one point, Three Forks serviced nursing homes, prisons and Hospice accounts across the state from Pikeville to Paducah. Omnicare bought Three Forks in August of 1996 and still operates a satellite location from Beattyville under their new ownership of CVS/Caremark.
Jordan Drug, Inc. currently operates seven independent pharmacies across eastern Kentucky. The Jordan Drug Family Stores include Village Apothecary and Stufflebean Pharmacy in Beattyville, Owsley Prescription Center in Booneville, Wolfe Prescription Center in Campton, Powell Prescription Center in Clay City, Jackson Apothecary in Jackson, and Clinic Pharmacy in Salyersville.
Jordan Medical, LLC was established by Luther and Rosemary Smith in September of 2005 to serve patients in central and eastern Kentucky already being served by Jordan Drug, Inc. with respect to their durable medical needs. Jordan Medical's retail showroom is located at 1075 Hwy 11 North in Beattyville, Kentucky, in the same building as the corporate office of Jordan Drug, Inc.
Jordan Medical offers their patients a complete line of DME products such as wheelchairs, power chairs, scooters, hospital beds and patient lifts. Respiratory therapy services of Jordan Medical include oxygen concentrator therapy, Home Fill oxygen systems, nebulizers, CPAP and BIPAP. The retail showroom of Jordan Medical allows patients to choose from a complete line of Home Care products including lift chairs, crutches, walkers and diabetic shoes.
Jordan Drug and Jordan Medical are committed to healthy living by providing integrated home healthcare and pharmaceutical products and service to their patients in central and eastern Kentucky. Their knowledgeable and caring employees work with healthcare practitioners, patients and their caregivers to provide them with the most appropriate and cost-effective products.
By demonstrating compliance with HQAA's (Healthcare Quality Association on Accreditation) national standards for health care quality and safety, Jordan Drug and Jordan Medical have earned HQAA accreditation for Home Medical equipment providers. The employees of Jordan Drug and Jordan Medical are proud to have been one of the first pharmacy chains combined with DME to be accredited in the state of Kentucky.